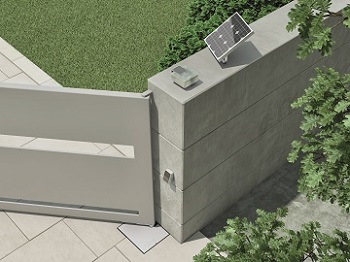 All automation systems must feature steering, control and security mechanisms, compatible with the other components of the system and compliant with applicable standards and directives. We offer accessories of the highest quality, which meet all such requirements.
Control panels
The control panel lies in the heart of any automation system. Our control panels have been designed for systems which must serve a wide range of advanced functions. The numerous functions of a modern microprocessor allow the product to meet different expectations of the users. All control panels have internal 24 V steering and control circuits and offer easily accessible functions, selected with a dip-switch. We offer control panels for 24 V, 230 V and 400 V automated motors, in a housing suitable for outdoor use.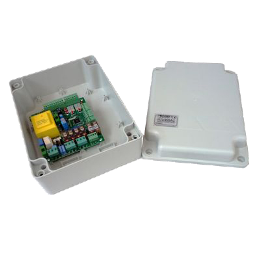 Radio control
The radio control solutions offered are EU-certified and approved. We offer 2- and 4-channel transmitters with individual copy-protected codes (16 million combinations) and self-programming receivers to be connected with control panels or housing. Radio control in a rolling-code system.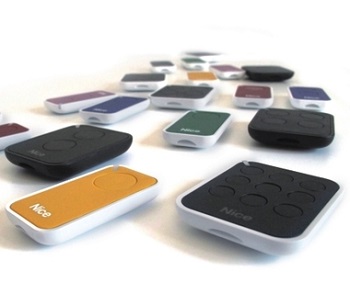 Photoelectric sensor systems
Infrared photoelectric sensors feature a double transmitter compliant with the strictest technical requirements, which ensures a long life cycle of the product. The modern and elegant design means that the sensors can be fitted on any gate, as well as in columns.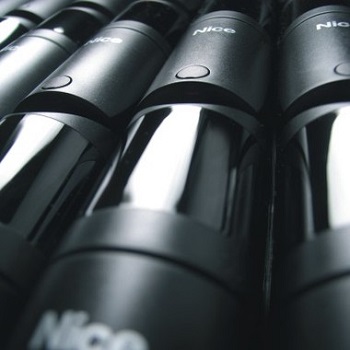 Warning lights
Many standards recommend the use of lights which, by signalling gate movement, increase the safety of use. We offer 230 V lights with built-in breakers and 24 V lights. The aesthetic appearance means that the sensors can be fitted on any gate, as well as on a special base.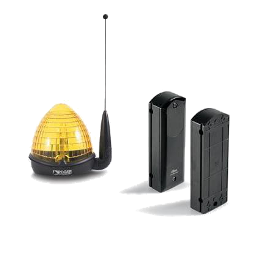 Keyboards and switches
LAN 4 is an entrance control system comprised of 1 or 2 tamper-resistant keyboards with a wired connection with the receiver designed to be inserted into the control panel or the housing. TEOL is a wireless 4-channel digital 344 MHz transmitter, which allows you to open 4 gates by inserting a predefined code. XEL 5 are tamper-resistant key switches designed for outdoor use. Keyboards and switches can be fitted in elegant columns.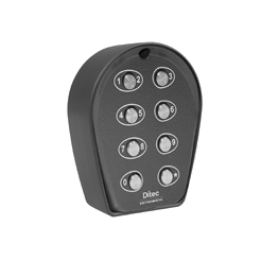 Access control
LAN 7 is an access control system with a proximity sensor – the gate is opened automatically after detecting a pre-programmed keyring or magnetic card. LAN 60 is an access control system with a token machine - the gate is opened automatically once a pre-programmed token has been inserted into the machine. LAB 9 is an access control system with a magnetic loop and detector - the gate is opened automatically once a vehicle enters the magnetic loop.
Nice access control systems facilitate wireless control of automated devices with the use of proximity cards or code keyboards. Coding ensures secure access to all devices. A great benefit of the system is the ability to open a barrier or gate quickly. The system is perfect for public utility buildings and car parks used by a large number of people – Nice proximity readers can store up to 510 cards in memory.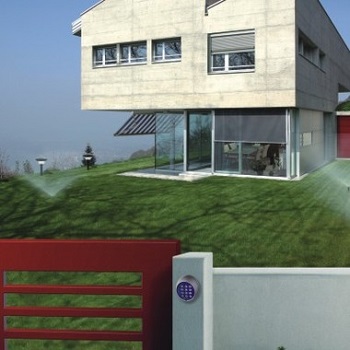 Signalling devices
Can be used to generate light signals in housing estates, car parks next to public utility buildings, shopping centres, building entry and exit points and many other locations. Signalling devices are weather resistant and feature energy-efficient diode units, composed of 18 LED lights with high brightness and great durability.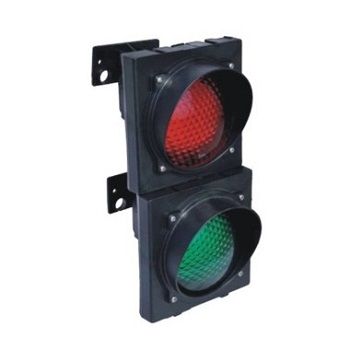 Induction loops
Induction loops are used to manage parking systems – making car park entry and exit smoother and safer. Induction loops detect vehicles in front of and behind the barrier. The best results are obtained when using induction loops in combination with photoelectric sensor systems. This solution is ideal for locations where the barrier needs to close automatically once a vehicle has passed through.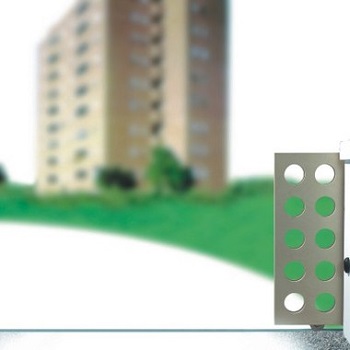 Solar panels
The Solemyo solar energy kit was designed to provide an environmentally-friendly and reliable power source for entry gate automation systems. Solar batteries charge during the day, storing energy to power the gate at night or on cloudy days.